At the age of 16 in 1943, Ukrainian Rosalia Rewak (now Borschtsch) was taken from her home and sent on a train to work in Germany.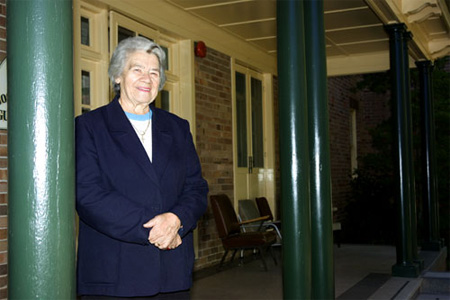 "Men with rifles were walking around all the time so nobody jumped down. We asked where we were going.
A soldier said: "I don't know where you are going."
"How long will we be there?"
"Only God can tell you."
We all cried.
Then we came to Spitkowicz - the station is Zator. The camp had been full of Jews but we didn't see them as they were already evacuated. The camp was neglected. Some girls who had come with the first transports were crying: "You don't know what we had to do to clean it."
There were hundreds of girls in one barracks. We were there for four months. I was working on the railway line with pick and shovel building railways. We'd have to carry 15 metre lines as a group under the supervision of a man. One girl lost a finger. There were about 500 women from Russia, Ukraine and Poland of all ages."