Willie and Hilde Bittkow, Tony and Irma Siemer and their two children, and Karl and Agathe (Gahtie) Cornell shared a house in March Street so they could save on living costs and eventually build their own homes. Each family had their own room and they shared the kitchen, bathroom and laundry. They bought basic furniture on hire purchase and Willie made some items:
"We had the mattress lying on the floor, covered with one of the blankets to be used as a sofa. Out of discarded packing material from Emmco I made a table, and out of some boards a large shelf unit with half of the shelf being hanging space for our clothes. To make the shelf look tidy, we covered the front with a curtain. To store our food, we bought from Emmco, also on the hire purchase scheme, a 10 cubic foot refrigerator. This also gave us the chance to make nice cool drinks . We pooled our food money and Hilde and Gahtie took it in weekly turns to cook for all of us. We made our room the living room while Carl and Gahtie used their room only as a bedroom. Living together eliminated a lot of duplication . Whatever you bought belonged to you but it was there for [all three] families to use."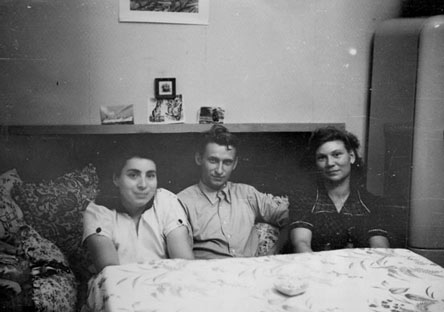 Sharing the house for just 18 months ensured each couple was able to save money to buy their own land and also have enough money in the bank to qualify for a housing loan.