Carmelo and Mario D'Aquino started making liqueurs based on locally available fruits such as cherries, peaches and plums. In 1952 they bought land in Bathurst Road and made liqueurs and wine in a big shed at the rear of the block, selling it from a small shop facing Bathurst Road.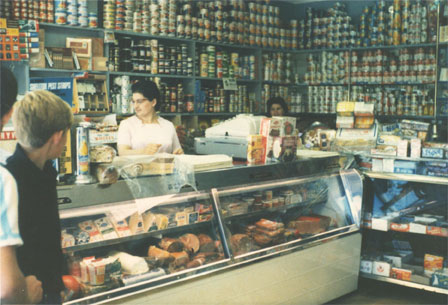 Carmelo's wife Nina ran the shop and started introducing a few delicatessen items. The liquor outlet and delicatessen expanded hand-in-hand and became so successful that when Carmelo and Nina's daughter Zina and son-in-law Illuminato (Nato) came to live in Orange in about 1958, Zina started helping out in the shop. Zina enjoyed immensely helping to run the shop:
"We had 84 different varieties of cheese, and whatever customers bought I'd give them a taste. There were different types of salami and cooked meats. We introduced smoked eel to Orange and were the first ones to get the truffles and pickled walnuts. For a lot of the Dutch and German people we had pickled herrings and Bismark herrings. I don't know how many varieties of pasta we sold. We had everything in drawers. Everything was weighed up in front of you, nothing was pre-packed. "