Migrants settling in Orange in the postwar years faced a serious housing shortage. At first, many men working in Orange, at the Emmco factory and on the railways in particular, slept in tents or in boarding houses. A Commonwealth Hostel located next to the Emmco factory was opened in 1952 and for a number of years provided a temporary home for hundreds of British and European migrants.
As migrants started saving money, they bought blocks of land on the outskirts of Orange and started building homes. Firstly they would build a garage or temporary home and move into it until they could afford to build a proper house. Often several families would share a house for a while in order to save money.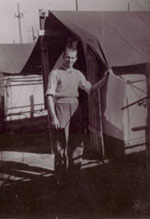 As land became available, many migrants built homes in Sampson, Margaret, Clinton, Frederica and Tynan streets and Bathurst Road.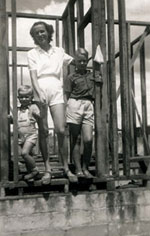 The temporary dwellings may have been tiny and cramped, often with outside toilets, but to the newcomers they offered for the first time in many years a humble home of their own.