The thing which finally made migrants feel they had become Australians was naturalisation. In the 1950s those wishing to become Australian citizens had to have lived in Australia for five years, be of good character and speak reasonable English. By the time the first post-war migrants started thinking about becoming Australian citizens in the mid-1950s, the Immigration Department asked local authorities to hold citizenship ceremonies. Previously, local courts had performed a perfunctory ceremony but it was felt that the atmosphere in a busy court - indeed the very fact that it was being held in a court - was not in the spirit of the occasion. Some newcomers were fearful of courts, seeing them solely as places for dealing with criminals, and would avoid them at all costs.
Orange City Council took over its responsibilities with enthusiasm, as did other district councils. Members of community and service groups attended the ceremonies and speakers emphasised that in renouncing their former citizenship, the newcomers were not asked to relinquish their love of their home countries. The ceremonies were first held in the Town Hall, but later the CWA Hall became a popular venue, as did the Strand Theatre. At least one ceremony was held in the Rotunda in Robertson Park. Members of the CWA and the Quota Club of Orange usually attended the ceremonies, offering refreshments and the hand of friendship, particularly for the female newcomers.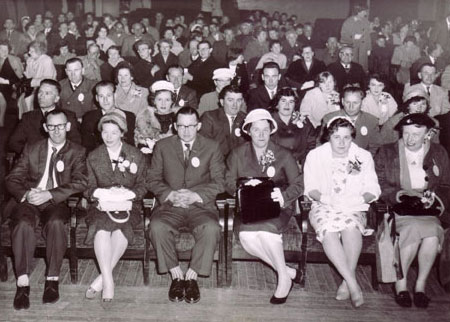 View Caption
The first hurdle for migrants to overcome before they could settle into Australian life was learning English. While English lessons were given on the ships, in migrant camps and in Orange itself, some newcomers were so busy working or looking after children at home they had little time or energy to attend classes. All aspects of life became easier for those who did master the language.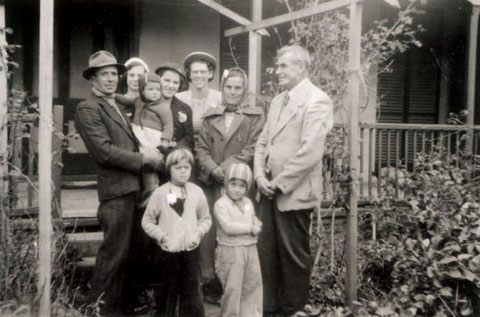 View Caption
German was the universal language among migrants working at the Emmco factory because while many of them were not German born, they had spent time in Germany or Austria during and after the war. There were no official interpreters to assist migrants speaking at least a dozen different languages in Orange, and when one was required - at the local court, for example - someone would be hastily found from various workplaces around the city.